Woman catches a home run with *checks notes* her prosthetic leg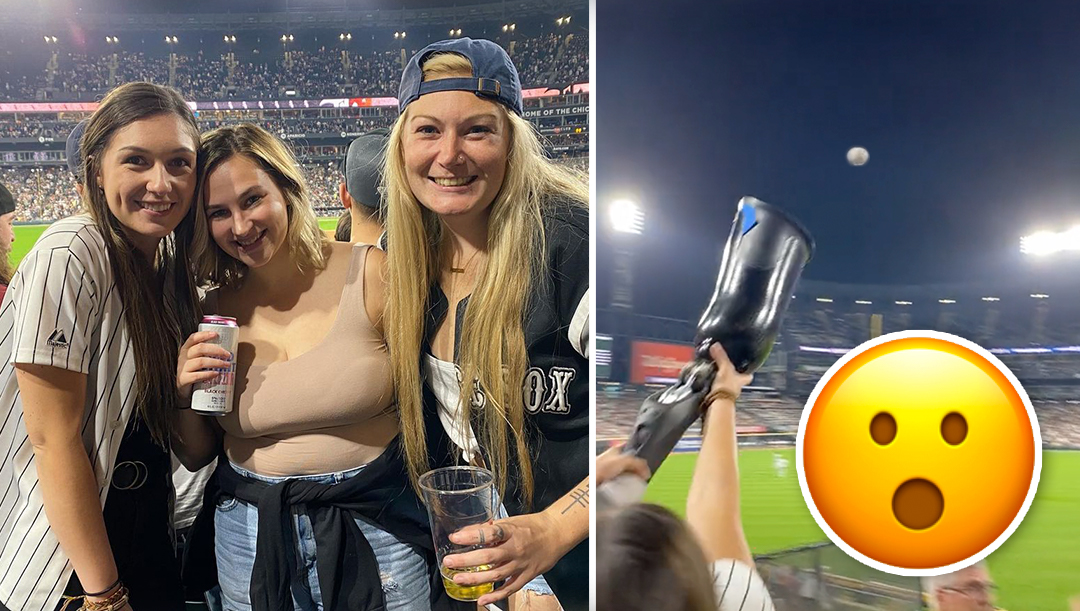 Watch the incredible moment a woman pulls of her prosthetic leg and uses it like a glove to catch a home run.
Shannon Frendeis, a leg amputee, has made history while attending a baseball game between the Chicago White Socks and the Detroit Tigers.
Allegedly 'five beers in', Shannon somehow still had fast enough reflexes to whip off her prosthetic leg and use it as a glove to catch a home run flying her way.
She posted a video of the amazing moment to her Instagram and TikTok accounts with the caption, "Five beers in, and taking my leg off to catch a ball seemed like a great idea."
The video has since gone viral (obviously) with over 3 million views and some clever commentary in the comments:
most expensive baseball glove in history - Zachary Patrick
I've heard getting the upper hand but never getting the upper leg - Karl Palmer
Let's talk about how you're standing on 1 leg 5 beers deep catching a ball with your other leg! High five sis! - mel89131
took an arm and a leg to catch that ball - harrison bengston
How did that not make ESPN's highlight reel!? - Robert Martin
What's it like to be the coolest person at a baseball game? - Robert Jacobs 
The Dallas Stars NHL even reached out to Shannon calling her a 'star in the making'.
Image Credit: shannonnkay / Instagram